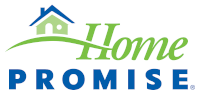 Why Most Lenders Won't Approve Financing For Grain Bin Homes?
If you're ready to purchase a Grain Bin House then, contact us today to see if you qualify at 800-720-0250.
Are you planning on living in an eco friendly, Grain Bin house with endless interior design possibilities? When building a house or moving into a home made from a metal silo will end up becoming more difficult that you thought. You see, financing is typically not approved due to a lack of comparable sales. Chances are an appraiser will not find three or more Grain Bin homes in the same area to generate any accurate property value. But, do not give up hope because HomePromise can help when other lenders cannot.
Easy Grain Bin House Financing
Financing a Grain Silo (or Grain Bin home) is possible with us!
Depending on your unique situation, HomePromise will work with you to see if you qualify for a Grain Silo home mortgage. The challenge you may find is that many lenders don't want to finance these kinds of properties because they are unique. Uniqueness scares many lenders because they think the home will be hard to sell if the mortgage ever goes into foreclosure. The concern is that uniqueness will lead to a long time on the market and mounting losses for the lender. But not all lenders are created equal. You need to call HomePromise to see if you qualify for our unique home loan programs.
If you're in need of financing for a unique home —contact us today.
FAST & EASY
A couple quick questions and you're on your way to getting a free quote. So fast you're done before your cup of coffee is.
SAFE & SECURE
We will NEVER share or sell your information. All submissions encrypted for your security and peace of mind.
EXPERT TEAM
Let our team of experts help you find the best loan at a great rate. Use the form above to contact us today!