Ensure Your Home Purchase Offer is Accepted With A VA Loan Review
VA loans give you many advantages that other loans cannot offer including government backed loans like FHA. Usually, no down payment is required, there is no monthly mortgage insurance and you can even prepay as much of the loan as you want without being penalized. However, after obtaining a VA eligibility certificate, you have one more hurdle to cross: getting your home purchase offer accepted by a seller. Here are some valuable tips to help you purchase a home successfully with a VA loan.
Get a HomePromise VA Loan Review of Your Qualifications
A VA loan review by HomePromise before you make an offer may give you an advantage over other home-buyers. The HomePromise loan review process results in a letter detailing your qualifications to purchase a home and gives the seller the confidence that you are a serious buyer, and accepting your offer will not lead to a prolonged or aborted transaction. To get a VA loan review by HomePromise, approach your HomePromise VA loan specialist with details about your credit history, your income and other assets you have. Although veterans can enjoy the privilege of obtaining a VA loan even after foreclosure or bankruptcy, it is better to maintain a credit score of 620 and above to ensure that you enjoy better loan conditions and lower interest rates. Then include a HomePromise letter with all your VA loans purchase offers.
Avoid Homes in Poor Condition
One cardinal rule is: all homes to be financed by a VA loan must be in move-in ready condition. The condition of an acceptable home is specified in the minimum property requirements for a VA loan. Unfortunately, this sometimes makes sellers nervous. So, you should go for homes that require very minimal repairs. This means the kitchen, plumbing, roofing and other vital parts of the home must be in good repair and functioning properly. Remember that before your VA loan is finally approved, it will be inspected and appraised by a VA approved appraiser.
Make a Competitive Offer
Avoid pushing the home seller to the wall by making a realistic and competitive offer. Start by obtaining accurate estimates of the current price of the type of home you want to buy. You should also speak to the experienced military-friendly mortgage experts at HomePromise before you negotiate with the seller. Since the home will need to be in move-in ready condition, it is important to factor in some of the repairs required into your offer. Then decide if you can undertake those repairs or whether the seller will be willing to do the repairs and factor in the costs into the selling price. Also, ensure that you are aware of all the closing costs involved and that you will be able to meet all necessary requirements within the closing time-line.
Conclusion
VA loans to purchase a home now enjoy better acceptance because the transaction process is much easier than it used to be. To obtain more detailed information about your eligibility and the procedure you should take to ensure that you can easily buy a suitable home with your VA loan, consult a HomePromise VA loan specialist today.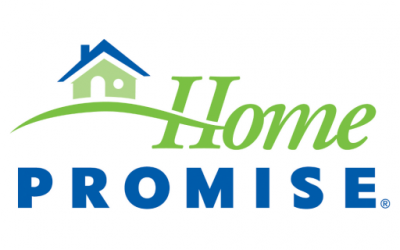 Call 800-720-0250
Speak directly to one of our VA loan and refinance experts now or apply online.