Problems Financing A Dome Home?
Problems financing a Dome Home? Getting approved for a mortgage on unique properties like dome homes, monolithic dome homes, geodesic dome homes, log homes, and Berm homes may be difficult. Because these types of homes are unique, getting approved for financing will take some creativity and unconventional thinking.
Dome Home Financing Made SImple
Financing a Dome Home can be difficult even with their energy efficiency and disaster-proof reputation. To further add value to such an investment, a dome house is very cost effective due to their thermal mass. They are capable of withstanding high winds due to the surface area of their dome structure while giving the buyer endless ideas for interior design. But, unlike their endless floor plan options, it can also be hard to find lending options. These types of homes usually require an uncommon home loan. Appraisers must compare three similar types of homes nearby for lenders to approve the loan. In addition, these comparable properties must be sold within the last 12 months. Finding 3 or more similar homes in an area is almost impossible.
Beyond the appraisal issue, another problem financing a dome home is unique homes like domes are hard to sell. Not many people are looking to purchase them. This is a major concern for lenders if you default and they need to foreclose.
Creative Dome Home Lending
When having problems with financing a dome home or, if you're looking to buy or refinance a non-conventional home like a VA loan, log home, berm home (sometimes called an earth home), or geodesic dome home, you're probably going to be denied from the majority of lenders and local banks, but don't give up – it's not impossible to find dome home financing – you just need to be creative!
You can approach your local bank or credit union (even with a great credit score) for help but in most cases they won't finance a unique home for the reasons mentioned above. But, if they do provide mortgage financing on unique homes they will usually have high interest rates and the mortgage will be an adjustable rate mortgage which can lead to a rising mortgage payment when interest rates rise.
Alternately you can approach a hard money lender which is a non-bank mortgage lender that can approve loans on unique properties. The problem with hard money lenders is that their interest rates are even higher than banks and credit unions and often the fine print in their mortgage documents have many hard to find traps that many homeowners don't understand. Examples are balloon payments in which the mortgage becomes totally due and payable before the end of the loan term as well as prepayment penalties.
Bottom line is most lenders will always remain uncomfortable financing a dome home because it's just not your typical home. But, lenders like HomePromise will look at creative ways to ensure you get the financing needed to buy or refinance the dome, berm or log home of your dreams and ensure the creative financing doesn't hurt you in the long run.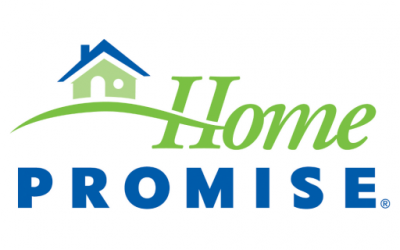 Call 800-720-0250
Speak directly to one of our VA loan and refinance experts now or apply online.