Is 2021 A Bad Time to Buy A Home?
We're coming out of a difficult year. As we look forward to 2021, an important question to ask is whether 2021 is a good year for you to buy a home. You may have heard that many people are worried about buying and selling homes. Maybe you've been planning to buy a home for a long time, or maybe you're just beginning to consider it. Either way, we want to help you think through your options! You can contact us to ask specific questions, but we also have more general information below.
Before you think about your situation, it's important to understand what's happening in the market right now. 2021 is a year with a low housing inventory. That means that that houses are in high demand right now, which naturally drives up the price of homes. That's not ideal for the buyer. In fact, the housing market right now is what's called a "seller's market." In a seller's market, the seller has the advantage, because demand is so high that they can sell for more.
This doesn't necessarily mean that you can't buy a home in 2021. Rates for mortgages are very low*, and they look like they will stay that way for a while. For home loans, low rates* can save you a lot of money. If you think it's best not to buy a home in 2021, it may still be a great time to refinance. As you consider your options, you should ask yourself the following questions:
Do I Have A Good Enough Credit Score?
Anytime you're considering buying a home or refinancing, you need to ask yourself whether your credit score is good enough. Your credit score is based on your payments to creditors, and a high credit score tells lenders that you are likely to pay them on time. A lower credit score comes from not paying creditors on time, and that scares lenders. You wouldn't loan your money to someone who doesn't pay their debts – and lenders won't, either. In general, a credit score below 640 is too low, although some lenders will still consider approving you.
Do I Have Too Much Debt?
Just like your credit score, your debt tells lenders whether they can trust you with their money. This question probably seems like a no-brainer. Debt isn't good if you're trying to get a loan. But if you have debt, the key is to find out how much debt is too much.
Debt is measured using a debt-to-income ratio, or DTI. A DTI compares your monthly income before taxes to the minimum payments for your debt. It tells how much of your monthly income goes to pay off debt every month. The lower your DTI, the better! You can see how you compare to other people in your area with this tool. Some lenders want ratios of 36% or lower, although many will lend to someone with a ratio as high as 45% or higher. If your DTI ratio is higher, it's often harder to get a loan to buy a home. Contact us to see if you qualify for a mortgage based on your current DTI.
What Is My Local Housing Market Like?
If you have a good enough credit score, and if your DTI ratio is in line, it makes sense to look into buying a home in 2021. But if your local housing market is a seller's market, you definitely need to get pre-qualified before you look for a home to buy. If most of the homes listed in your local market are from the last few months, then it's probably a seller's market. But if there are many homes listed from many months, it's probably a buyer's market. If your housing market looks more like a buyer's market, that's a good sign if you want to buy a home because you can aggressively negotiate for the lowest price on your new home!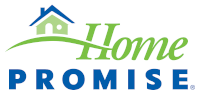 What Now?
After you think through these questions and you decide that you should buy a home this year, contact us today to see if you qualify at 800-720-0250.
At the end of the day, the only way you can know for sure whether you should buy a home or refinance is by getting personalized advice. If you have a low credit score or a lot of debt, don't give up! Not all lenders are the same, and you may still be able to buy a home or refinance. To learn more, visit this page.
After you think through these questions and you decide that you should buy a home this year, contact us today to see if you qualify at 800-720-0250. If you decide now is not the time to buy, rates are low, which means you may be in a great position to refinance and save money to buy a home in the future*. Contact us now at 800-720-0250 to get advice for your specific situation! We always provide free quotes, and we want to help you!
*HomePromise provides refinance mortgage loans to clients. In some cases a refinance may lower your monthly payments but increase your total finance charges over the life of your loan.