FAST & EASY
A couple quick questions and you're on your way to getting a free quote. Done before your cup of coffee is.
SAFE & SECURE
We will NEVER share or sell your information. All submissions are encrypted for your security and peace of mind.
EXPERT TEAM
Let our team of experts help you find the best loan at a great rate. Don't hesitate to contact us today!
Can a Low Credit Score Hurt my VA Loan Approval?
Credit scores are calculated using a complicated equation using your history of paying your debts. A low credit score is usually because you had problems paying credit cards, auto loans, student loans or mortgages in the past. If you have a lower credit score that means that your credit history has problems when the credit bureaus compare your credit history with others in the US. The problem with a low credit score is that is that many lenders will turn you down for a VA loan. But, that's not true for all VA lenders.
Is it Possible to get a VA loan with a 590 credit score?
Some Veterans who honorably served their country get very discouraged and think they will never qualify for a VA loan because of a 590 credit score. While it's true that many VA lenders want to see your credit score at 640 or higher, there are some lenders like HomePromise that will consider credit score as low as 590 or even lower. So, it's a good idea to talk to one of our VA lending experts to see if we can help at 800-720-0250.
What Is the Lowest Credit Score Possible for a VA loan?
The US Department of Veterans Affairs doesn't require a particular credit score for VA loan approval. VA lenders make up their particular requirements for credit scores and some VA lenders have credit score minimums of 640, 660 or even higher. If your credit score right now is 590 or even lower, call us to see if you can get approved at 800-720-0250. You won't regret speaking with a VA Loan & Refinancing Expert with HomePromise today.
Apply Online
Save time by applying for a surviving spouse VA loan online with HomePromise. We have VA loan experts waiting to help.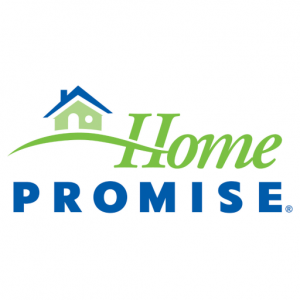 "I just want to thank you very much for your work to help us refinance our loans. I know you had to do so much work for us and we really appreciate it. If I know anyone who wants to buy a home or refinance I will do my best to refer you to them. Again, thank you very much."
Mary from Hanover, PA
"My mother recently had a refinance with HomePromise. The process was easy for her (and I) to follow. The loan representative, Chris Gaus was very helpful and responsive for the entire process and explained everything. I would definitely recommend this company."
Dorothy from San Diego, CA